The Veterinarians That Come to You!
If you're looking for amazing veterinary care in the Northern Kentucky/Greater Cincinnati area with the greatest level of convenience for you and your pet, you're looking in the right place. For over 20 years PetWow's Home Veterinary Care has been the premier provider of mobile veterinary care to pets throughout the Northern Kentucky – Greater Cincinnati area! Our Home Veterinary Care service is designed to be a complete solution for your pet's veterinary care needs in a fully mobile environment! We offer every medical procedure available in a traditional practice without the need for you, the pet owner, to leave the comfort of your own home. Equally important, we have structured our prices to remain competitive with traditional "walk-in" animal hospitals. Once you've considered the extensive benefits of mobile veterinary care in relation to our prices, we hope you'll agree with the thousands of area pet owners who already know that PetWow's Home Veterinary Care is an unbeatable veterinary care solution.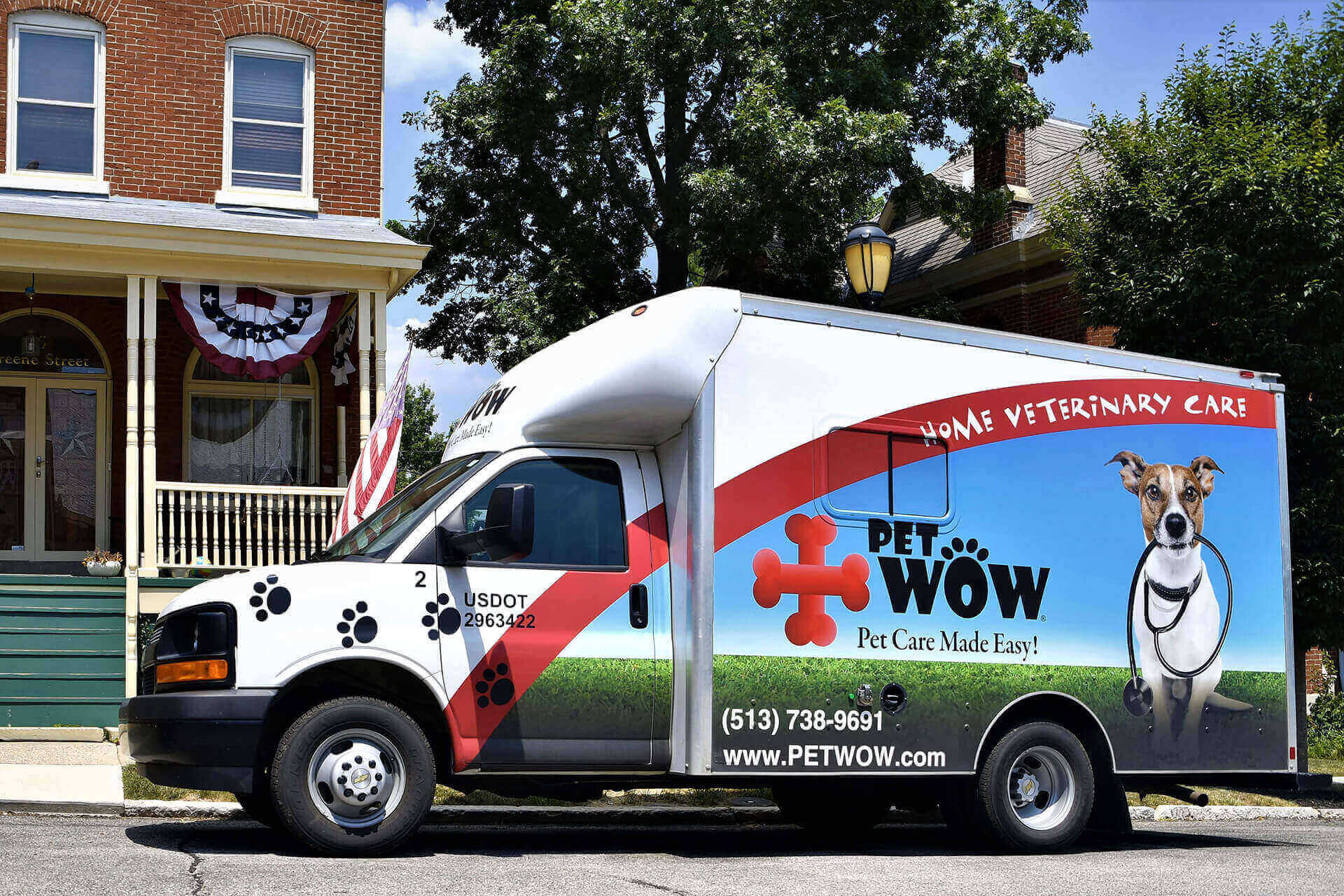 Goodbye Hassle & Stress!
No more stressful car rides to the vet!

No more waiting in a veterinary lobby!

Far less stress on your pet!

We come to you, on your schedule!
Ultimate Personal Care
You are always our only client!

Focused attention on you & your pet!

A veterinarian & vet assistant at each visit!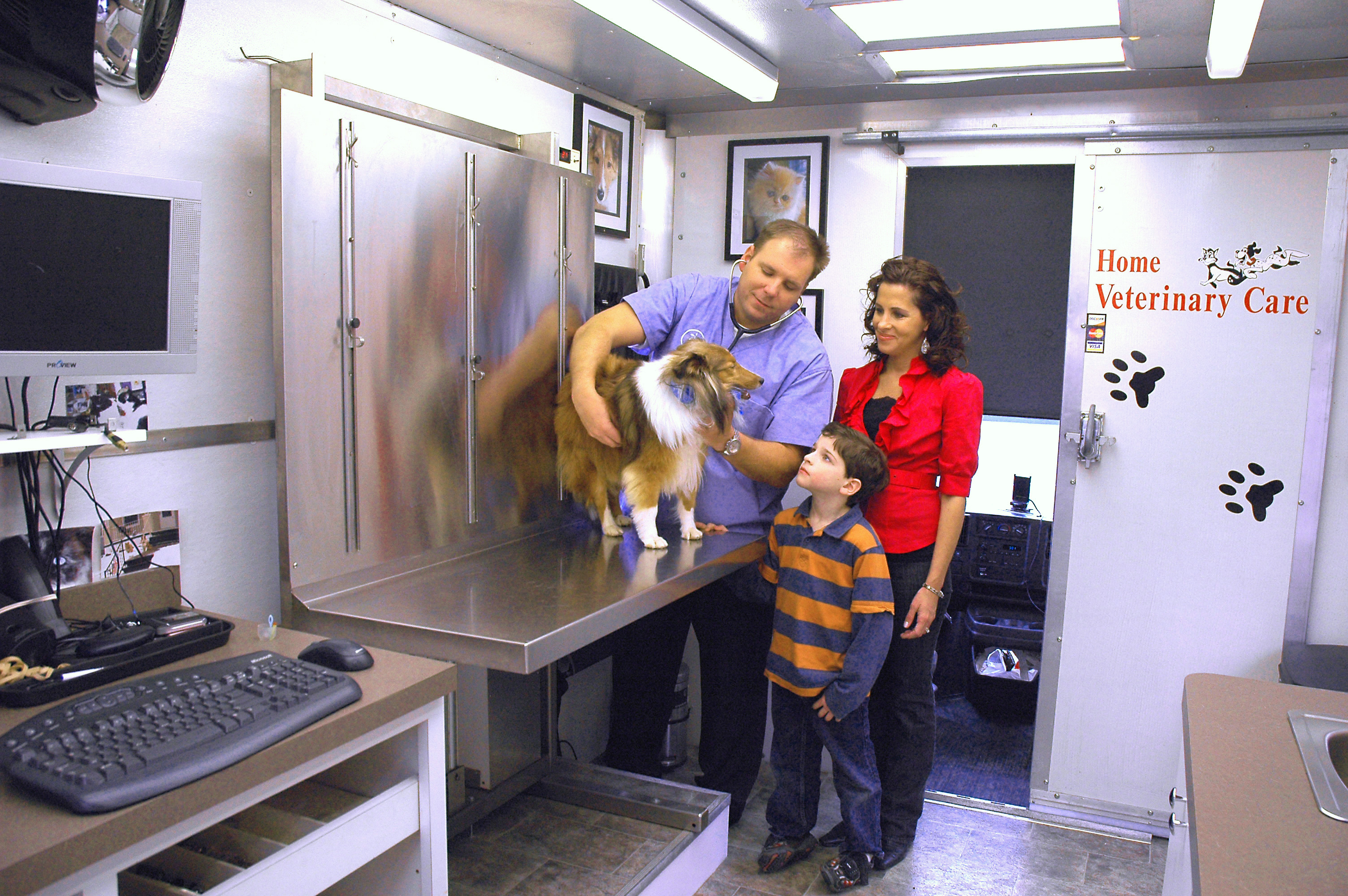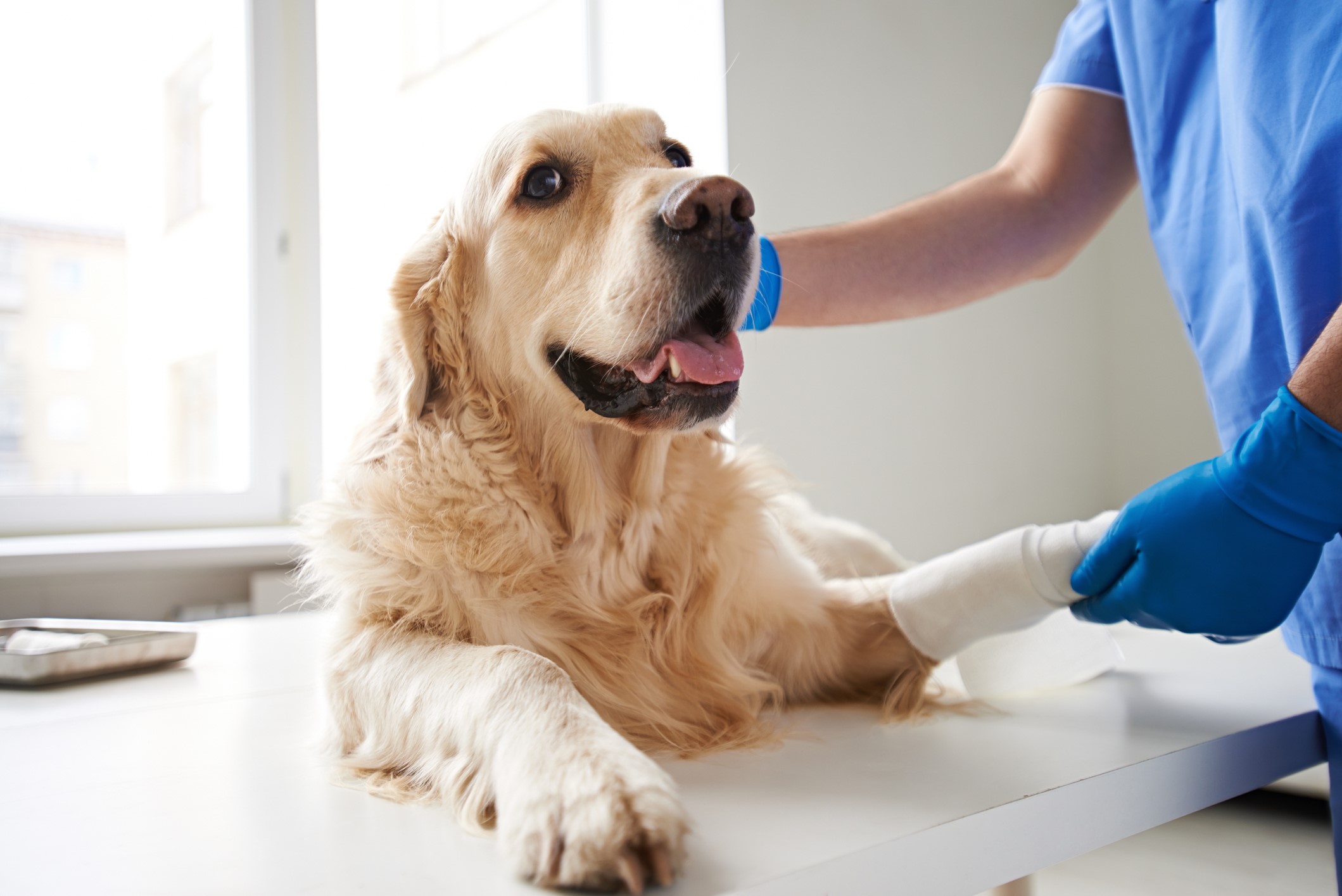 Anything Your Pet Needs!
Physical Exams to Address Health Issues

Flea & Heartworm Treatments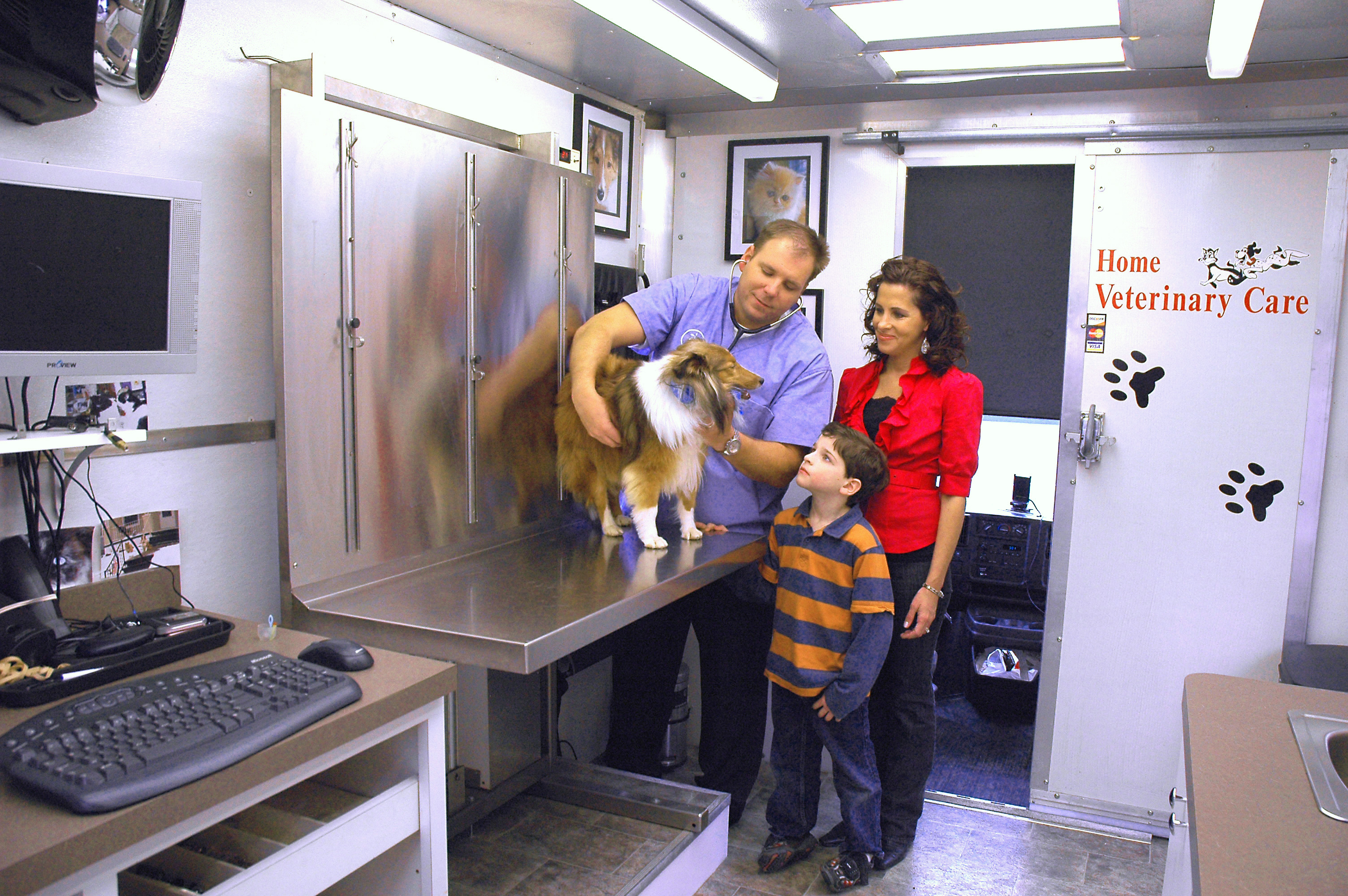 Contact Us
Mobile Outpatient Care


Imagine all the times you've taken your pet to the vet's office for vaccines, examinations or other non-surgical problems. This kind of visit is an "out-patient" visit. At PetWow's Home Veterinary Care, we conveniently perform ALL outpatient care at your own home! A Home Veterinary Care doctor and veterinary assistant arrive at your home in a fully equipped veterinary vehicle, which serves as a mobile "out-patient" exam room. Each veterinary unit is outfitted with state-of-the-art mobile technology. Each vehicle has a complete pharmacy, full product inventory, microscope, electronic lift exam table and much, much, more. You and your pet are escorted into our mobile exam room. We examine your pet, answer your questions, and provide treatment to meet your pet's veterinary needs – all just outside your own front door! Best of all, unlike most other mobile veterinary services throughout the country, we charge NO house call fee for our "at-home" visits!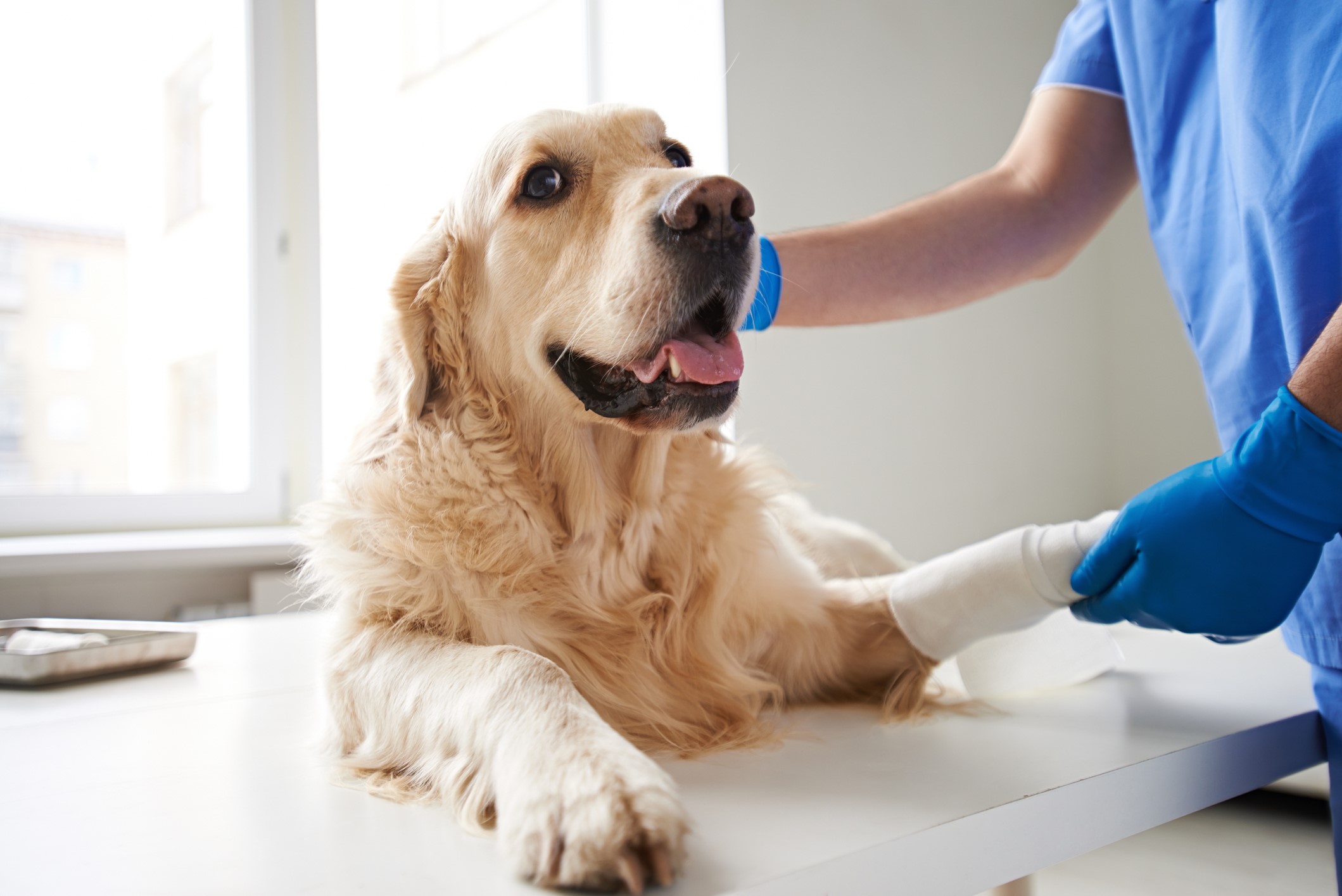 Mobile Surgical & Intensive Care

If a doctor who is at your home determines that your pet needs immediate surgical or intensive care, they will admit your pet into their veterinary vehicle and quickly meet up with one of our mobile transport shuttles. The shuttle driver will then take your pet to a PetWow Surgical Center for treatment and care by our veterinary surgeons. At other times, your pet may need to have a standard surgical procedure performed, such as a spay or neuter. In these cases, we will set a time for one of our shuttle drivers to pick up your pet and bring him or her to a PetWow Surgical Center for the needed procedure. Once your pet has recovered, we bring him or her back to you. In fact, sometimes we can pick up your pet before you go to work in the morning, do the work midday and return your pet in the evening when you are back home! You will only find this unique level of convenience with Home Veterinary Care.
Top Reasons to Use PetWow's Home Veterinary Care

LESS STRESS ON YOU
No more hassle loading and unloading your pets in the car or dealing with car sickness. No more waits at the veterinarian's office.
LESS STRESS ON YOUR PET
Remove your pet's anxiety from car rides, the sounds and smell of a veterinary office, and the anxiety that comes from simply taking him or her into a strange environment.
SAVE TIME
No waiting in a veterinary lobby. We come to your home on your schedule. PetWow = "Pet Care Made Easy"
SAVE FUEL
Let us do the driving & pay the gas bill!
EXCEPTIONAL TEAM
You will find our mobile veterinarians to be extraordinarily competent, caring, and enthusiastic about meeting all of your pet's health care needs.
FLEXIBLE HOURS
No need to use your day off to run to the vet's office. We have day, evening, and weekend hours to work around your schedule.
THE PRICE IS RIGHT
Our prices are competitive with many other veterinary offices that are not mobile! Sure, you can find some traditional practices whose prices are lower in some areas, but you can find others who are higher. Factor in your savings in time, stress, and gas, and you be the judge as to the value of our mobile veterinary care services.