Over 30,000 Area Pet Owners Trust Their Pet's Health Care and Grooming Needs to PetWow!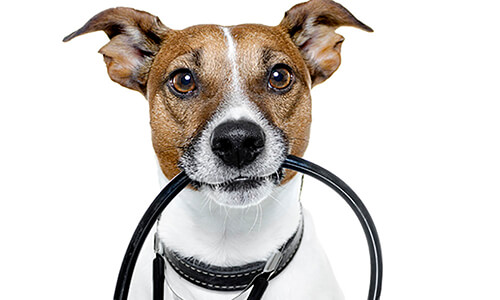 PetWow has been providing top-notch veterinary care to area pet owners for over 48 years! From routine office visits, vaccines, spays, neuters, and dental cleanings; to complex soft tissue and orthopedic surgery, our superb veterinary team has decades of diagnostic and surgical experience, including expertise in complex procedures and techniques which truly set our veterinary team apart. Combine extraordinary veterinarians, with an outstanding veterinary nursing team, as well as state-of-the-art facilities and equipment; and it's easy to see why over 20,000 area pet owners trust their pet's veterinary care to PetWow!

If you're like most people, keeping your pet looking his or her best can be a real challenge. No worries: let PetWow give your pet a complete makeover! From basic bathing, to full body grooming and complex breed styling, our experienced team of professional pet groomers can do it all! We use only the most proven techniques and equipment to ensure that your pet emerges from the spa looking his or her best! Come see why PetWow has been recognized as an area leader in professional pet grooming for over a decade!
What Our Customers Are Saying
I took a tour of the facility for work and it was wonderful. I'd he happy to bring my pet here, the staff were very friendly and professional. Caring place.
I have taken my pets to see Dr. Stamper for 15 years. The office staff is kind and helpful. I won't go anywhere else. I've had 5 dogs in 15 years and he has treated them and performed surgeries on them without complication. He stays up to date on the newest veterinary surgeries and treatments, which I find to be highly important. 5 stars from me for sure!
This is an amazing place to bring your pet as well as work. The environment is very happy and filled with friendly people. The groomers always perform an amazing job and they never let an owner leave without feeling extremely satisfied with their pet's new look.
Signup for our free eNewsletter

Don't miss out on promotions, discounts, and lots of helpful information related to your pet's health by subscribing to PetWow's e-newsletter today! Simply enter your email address and click "Submit" to stay connected to all things PetWow!
---
By submitting this form, you are consenting to receive marketing emails from: . You can revoke your consent to receive emails at any time by using the SafeUnsubscribe® link, found at the bottom of every email.
Emails are serviced by Constant Contact