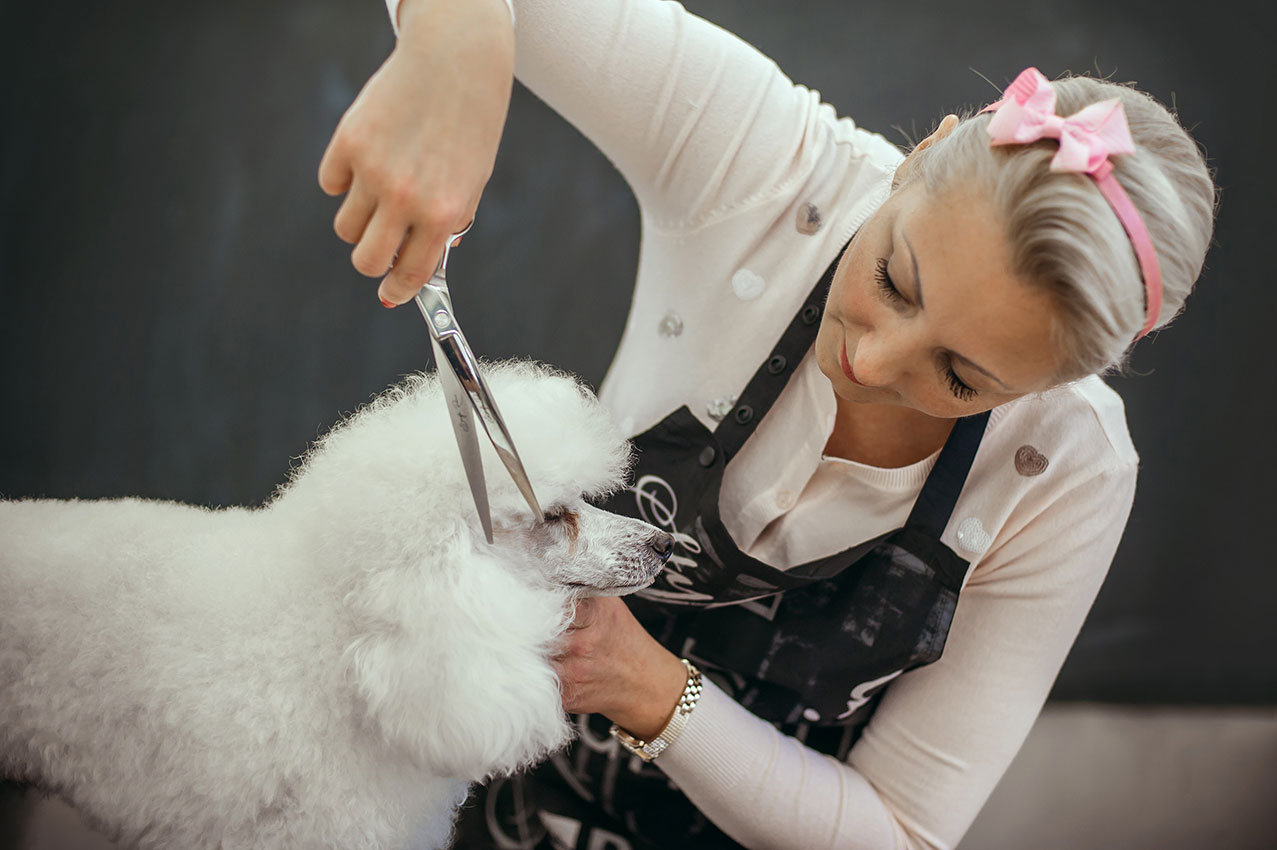 Does your pet need a standard trim, summer cut, or shave? Our standard cuts and shaves include a full bath and brush plus a haircut for your pet. This is our most popular service. If you need your pet's coat taken down to a certain length, or simply need an overall trim, our professional pet groomers are fully trained to meet your pet's needs. After a full bath and brush, our grooming team uses state-of-the-art clipping, trimming and vacuum equipment to help achieve the look you want. No matter how big or how small your pet is, we have the expertise to give him or her the perfect haircut.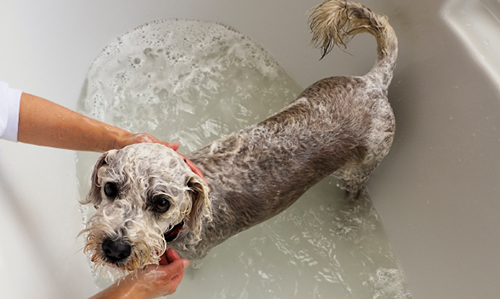 If you're like most people, trying to keep your pet looking his or her best all on your own can be difficult, frustrating and time consuming. Save yourself the trouble and let us keep your pet squeaky clean. Our basic bath and brush service will leave your furry friend looking and smelling their best. Basic bath and brush includes deep shampooing and scrubbing of your pet with one of our custom shampoos to help restore the luster of your pet's fur coat. Next, we fully dry your pet and brush his or her coat until it shines. Our basic service includes trimming of the nails, cleaning of the ears, cleaning of the eyes and gland expression if necessary. Finally, we apply one of our custom pet colognes so that your pet leaves looking and smelling great.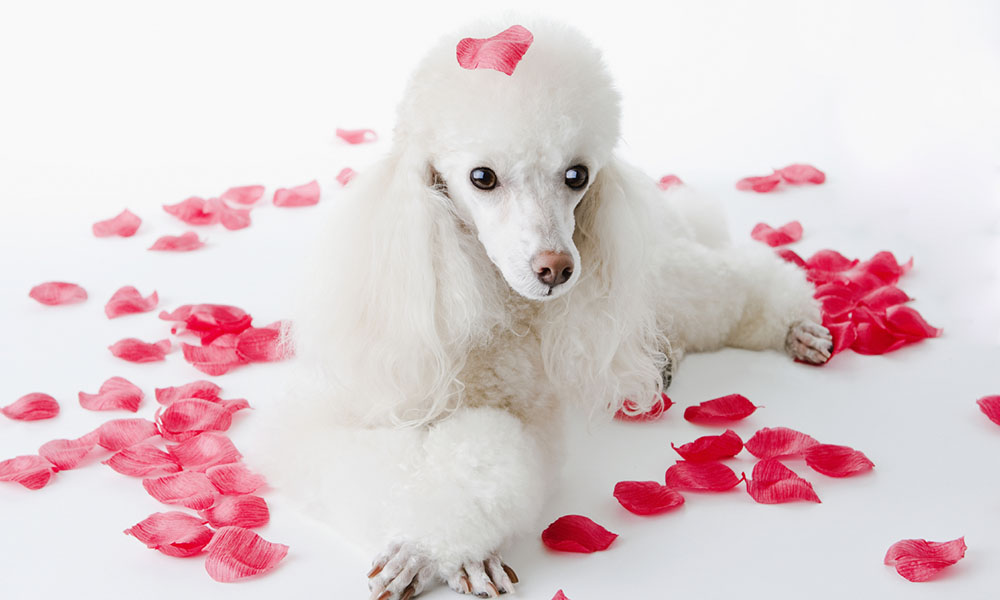 Are you looking for something special for your pet's hair cut? Our professional groomers offer a wide array of specialty breed cuts from Terriers to Toy Poodles. Custom breed cuts come with all the bells and whistles; pom pom feet, fur contouring; in short, whatever your pet's breed type requires for that professional, stylized look – we've got you covered!
Other Grooming Services:
Flea Treatments
Fur Shedding Treatments
* We are an Authorized "Furminator" Service Provider
* "Furmination" reduces pet hair shedding by 60 – 80%
State-Of-The-Art Facilities & Equipment
Every PetWow Care Center is designed and equipped to provide the highest quality pet grooming experience for your pet. Each care center is designed with a dedicated pet bathing area equipped with multiple shower heads and customized bathing equipment. Every Care Center has an area dedicated exclusively to pre-grooming activities such as trimming nails, cleaning ears, expressing glands, etc. This area is furnished with multiple electronic lift tables, precision drying equipment and more. Further, every Care Center sports a large and customized professional drying area where each pet's coat can be dried properly prior to brushing and coat styling. Finally, every PetWow Care Center has a state-of the art professional grooming area with multiple professional groomer workstations, each outfitted with industry leading clipper and styling tools. In this way, professional groomers are able to assist one another with grooming activities, as well as foster a free exchange of expertise. In short, between the expertise and dedication of our extensive professional grooming team, and the availability of world class facilities and equipment; you can be sure that your pet will receive the best professional grooming care available anywhere in the Tri-state!